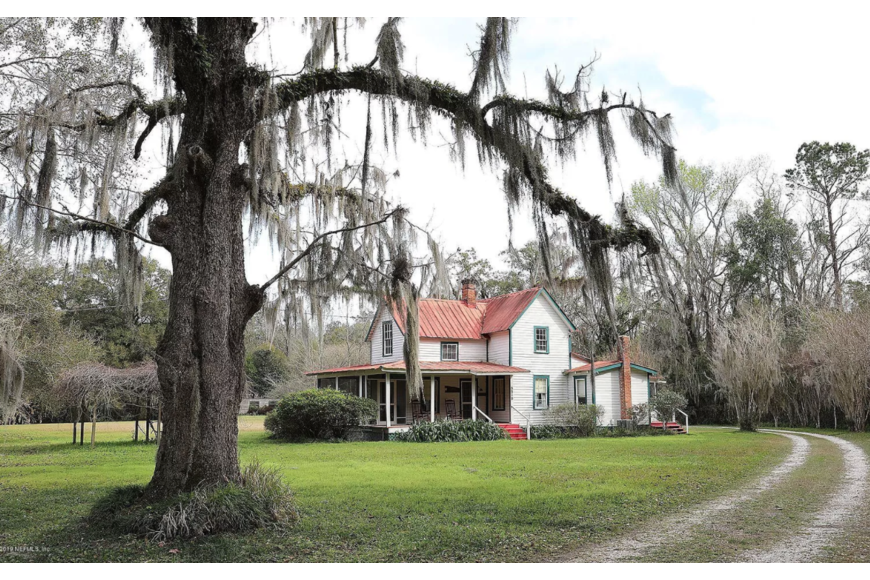 Metro Retro is actively supporting the preservation of the 1800's farmhouse. Metro Retro is your partner in building community, specializing in estate disposition and redevelopment. Let us know if you have an interest in learning more.
Melcon Farm Redevelopment (pic above is from Jax Daily Record)
"The developer of the proposed 38-lot Melcon Farm community in Mandarin says he hired an archaeologist to investigate the history of the property and contact those interested in the potential preservation of an 1800s-era farm house on the site."
This farmhouse was added to the the Federal Historic Register in August of 2019 as the Henry C. Arpen Home, and is highlghted on page 299 of Jacksonville's Architectural Heritage as shown below.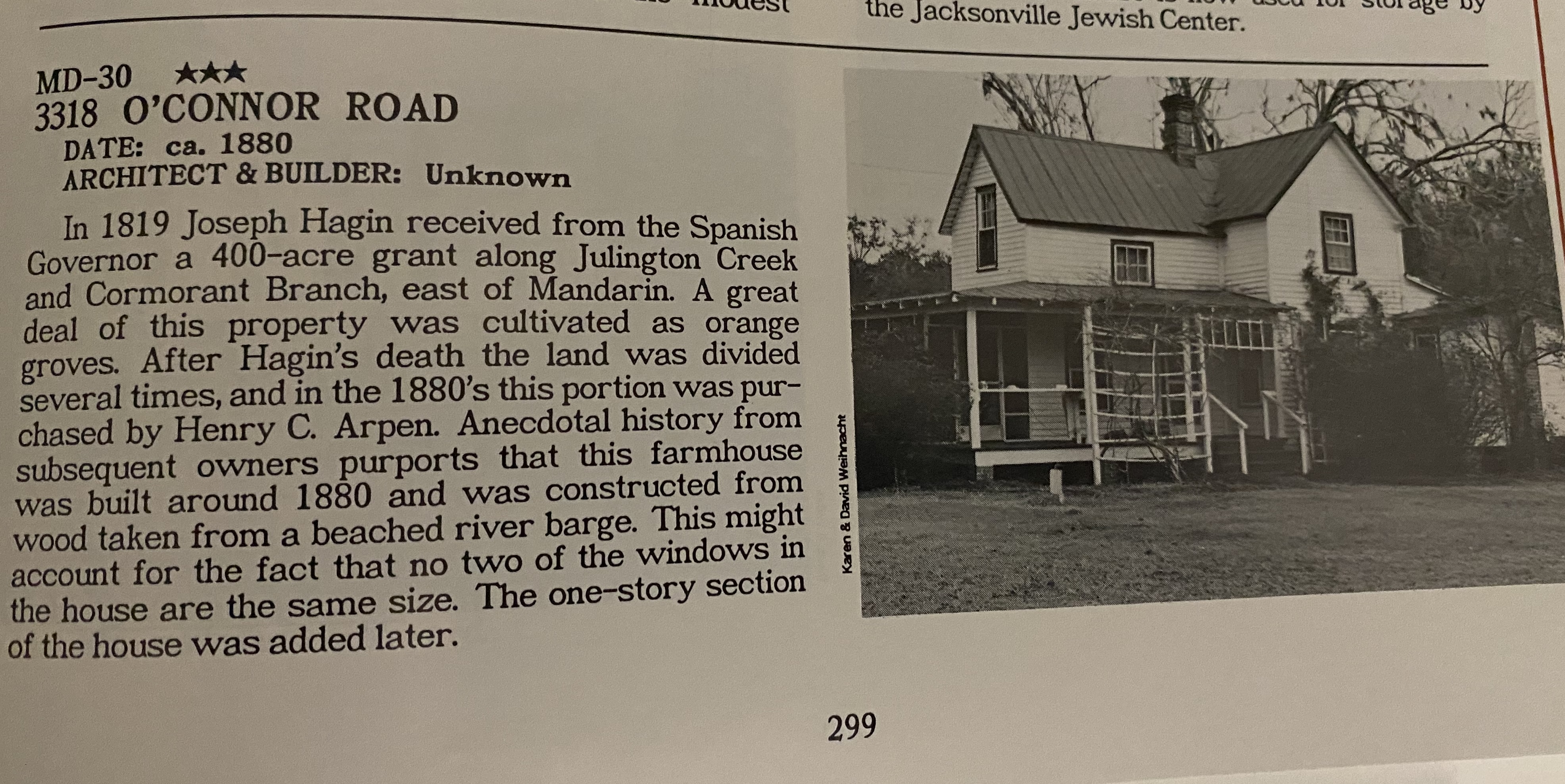 Additional images shown below are taken from the MLS listing from 2019.